Easy Walks in Glencoe our Take on the best Walks around AOS SÍ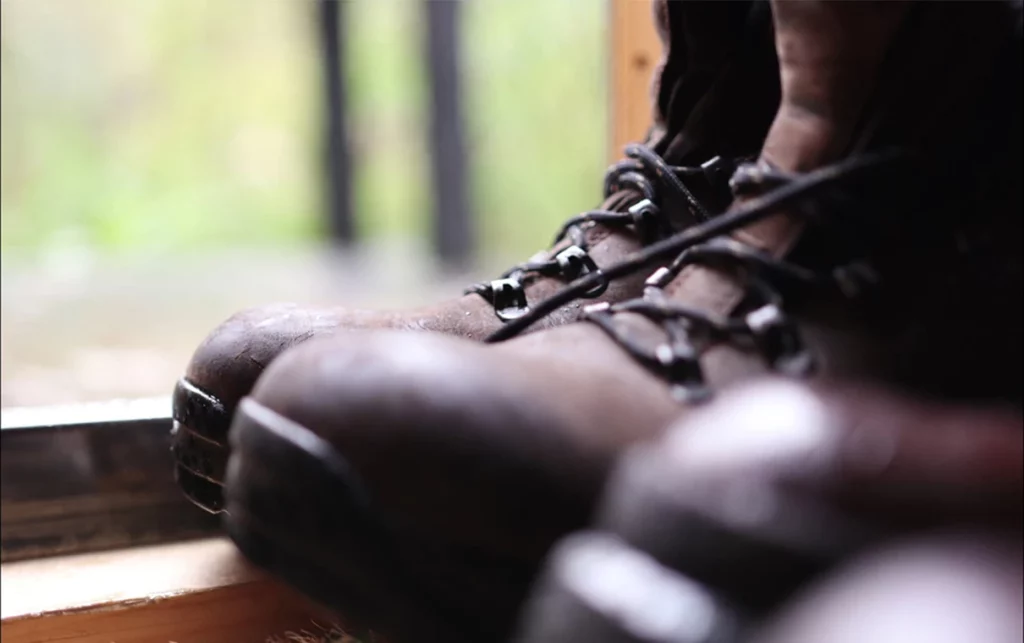 1. Glencoe Lochan Trails
Distance: 1-2 miles (1.6-3.2 km)
Time: 30 minutes to 1 hour
Details: This is a series of three picturesque trails around a man-made lochan, created in the 19th century. The paths are well-maintained and suitable for all ages, offering views of the woodlands and mountains. There are picnic spots and benches to relax and take in the tranquil surroundings.
2. Signal Rock and An Torr
Distance: 1.5 miles (2.4 km)
Time: 1 hour
Details: Signal Rock is steeped in history and legend, said to be the rallying point for the MacDonalds of Glencoe at times of emergency. The walk to Signal Rock and An Torr is an easy route through the woodland, offering a gentle climb with rewarding views.
3. The Meeting of the Three Waters
Distance: Less than 1 mile (1.6 km)
Time: 15-30 minutes
Details: This short walk leads to a stunning waterfall where the three waters of Glencoe meet. The path is straightforward and the sound of the cascading water is a highlight, making it a refreshing and scenic walk.
4. Inchree Falls
Distance: 1 mile (1.6 km)
Time: 1 hour
Details: Located a short drive from Glencoe, this walk takes you through a beautiful forest to a series of waterfalls. The paths are well-defined and there are viewpoints to enjoy the falls.
5. Ballachulish Slate Quarries
Distance: 1-3 miles (1.6-4.8 km)
Time: 1-2 hours
Details: Explore the old slate quarries of Ballachulish with paths that wind around the light blue pools of water and piles of discarded slate. Information boards along the way tell the story of the quarry and its workers.
6. The Pap of Glencoe Path
Distance: 1.5 miles (2.4 km) to the viewpoint
Time: 1-2 hours to the viewpoint
Details: For those who want to see the Pap of Glencoe without a full climb, there's a path that offers a shorter walk to a lower viewpoint. It provides a taste of the ascent with minimal effort and a good view of the surrounding landscape.
When suggesting these walks, remind yourself to wear appropriate footwear, even on easy trails, as the weather can change quickly and paths may become slippery when wet. Additionally, it's always a good idea to carry some water and a snack, and to check the weather forecast before setting out.